Okonjo Iweala in the lead to emerge Atiku's VP candidate
A former Minister of Finance and Coordinator of the Economy, Prof. Okonjo Iweala, is in the lead to emerge as the vice presidential candidate of the Peoples Democratic Party, PDP, Elombah News has learnt.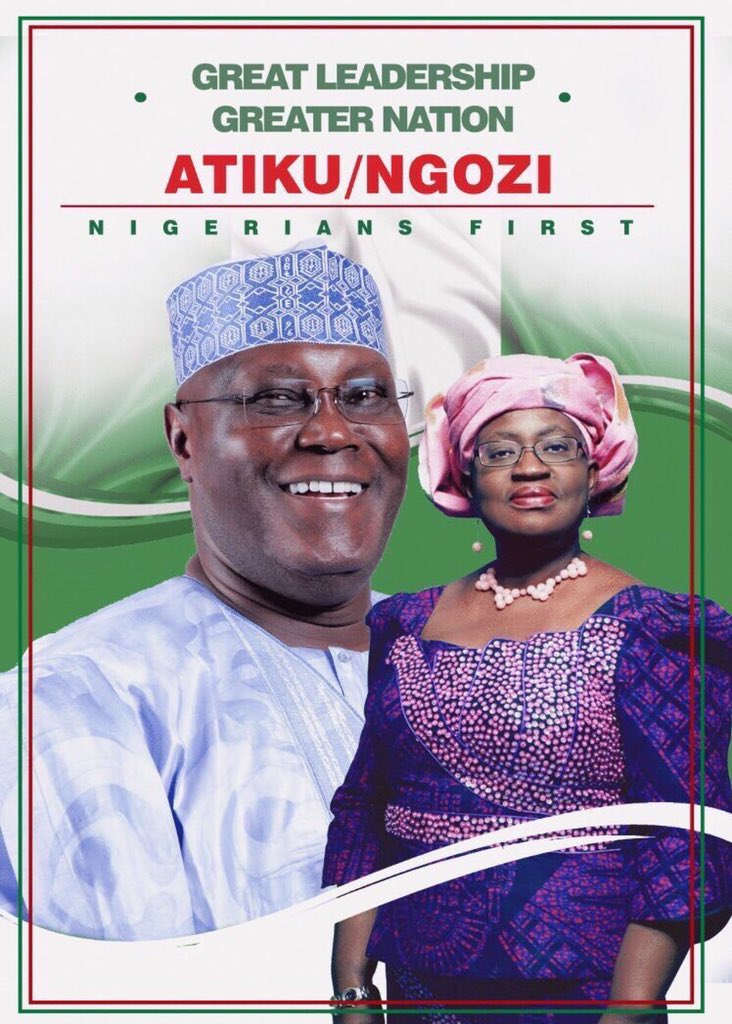 Former vice president, Atiku Abubakar defeated 11 aspirants to emerge the party's flag-bearer at the national convention of the party held at the Adokiye Amiesimaka Stadium in Port Harcourt, Rivers State, at the weekend.
While Atiku's preferred choice is a former Governor of Anambra State, Peter Obi, PDP power brokers (consisting mainly of ex Generals Obasanjo, Danjuma and Babangida) are rooting for Iweala, it was gathered.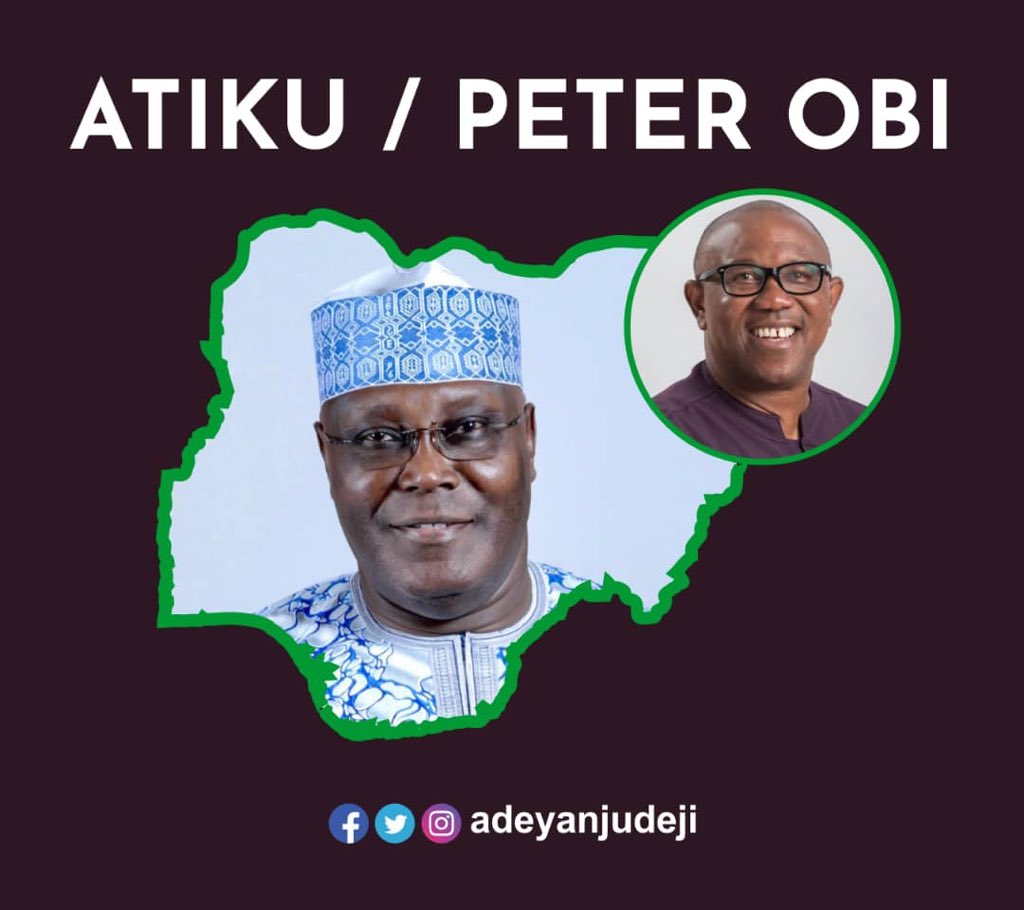 According to a source, the choice of Prof. Iweala will not only mobilise the people of the South East, but also get majority of female voters to support Atiku. She is also seen as possessing the international connection and goodwill to brighten the chances of PDP.
"The power brokers and the party want the vice president to come from the South West so that they can balance the equation with APC, which has settled for Osinbajo, but Atiku believes he can win the South West. He believes he has a good relationship with major stakeholders in the South West to win majority of the votes," our source added.
The source added that Atiku had no problem with picking anybody from the South East, including a former Minister of Education and presidential aspirant, Oby Ezekwesili.
"I can't be definite about the choice for now as negotiation is still ongoing. However, what has been agreed is that the candidate will not be an everyday politician. He or she must be a technocrat," he said.
---
---
Share your Story with us on
Whatsapp +2348060798767,
Facebook,
Twitter
Join our Whatsapp group and get instant updates. Click

HERE
Click>>> HERE >>>to advertise with us
---
---
---
---
---
---
Join the New & Best Method of Contributory Welfare Scheme for Lawyers Click on www.newosusucontribution.com

to join.